You know, not too long ago dirtbag would have had a pretty negative connotation for me, but not today.
Dirtbag camping has become one of my favorite activities. Give me a couple of days (or even just a night), throw everything in the truck and get out in it. I've just got in the truck and stayed at small streams near Mt Hood, fished at a Lake just West of Portland and try to get to Central Oregon as often as I can.
And don't get me wrong, it's not like I don't love a tent on the banks of an alpine lake, miles from anything without phone service, but it's not always feasible to make it that far away. Plus, this helps get me sleeping outside while still participating in urban activities. Load up, loud out is a snap. I get into the wilderness & get out of the wilderness just like that.
Last week I ran the Peterson Ridge Rumble 20-miler (yes, I'm a runner) and loaded everything up, hit the road and camped just about 4 miles down the road from the race start location. I later found out that I could have camped at the event itself in the parking lot, which I'd have probably done, but i would have missed these views.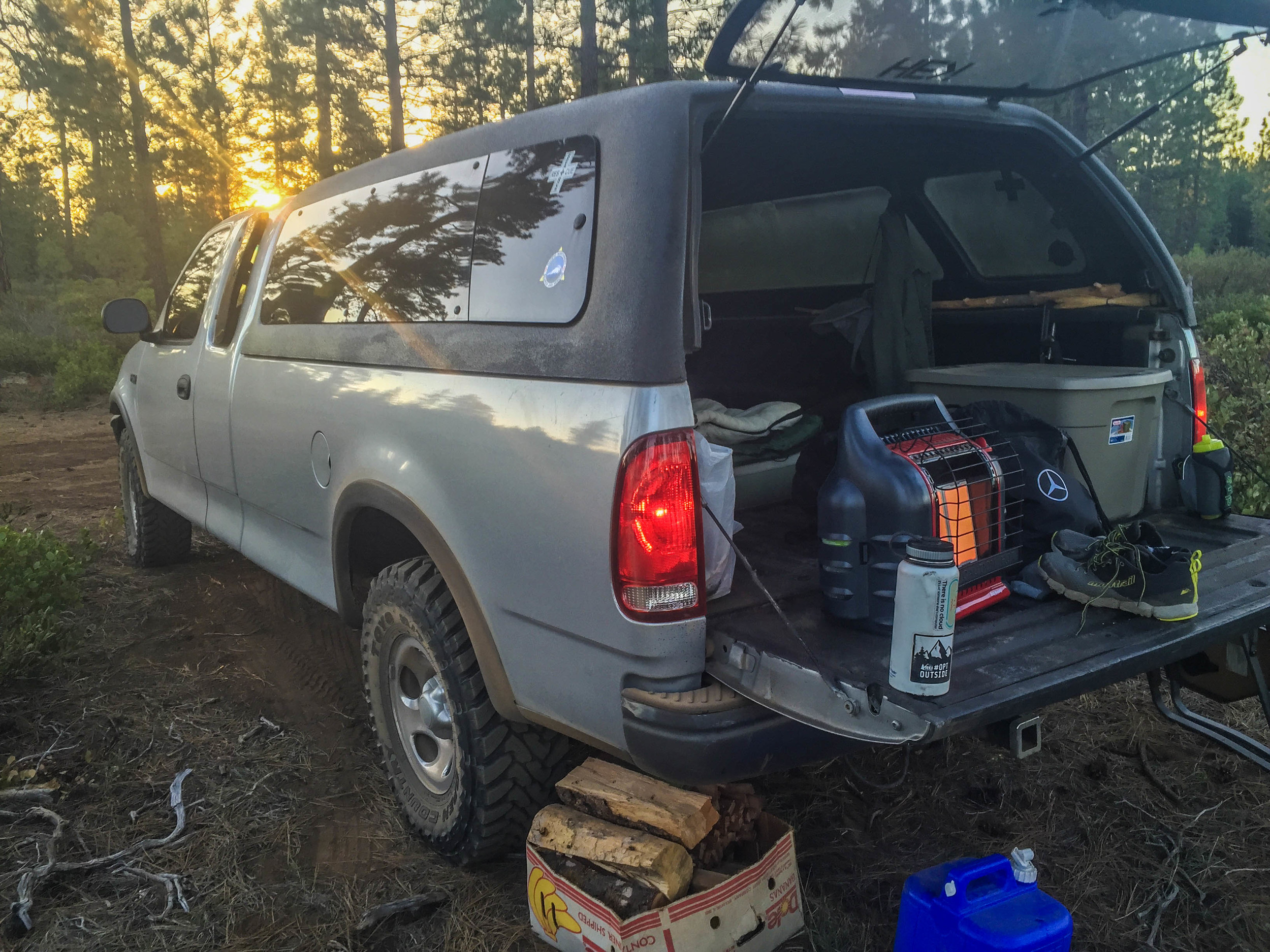 One of my goals for 2016 has been to sleep outside more nights...it's April and I'm on my way.
#sleepoutsidenight1